It's like being on Mars, except you also feel like you're on top of the world, and also there's plants growing there!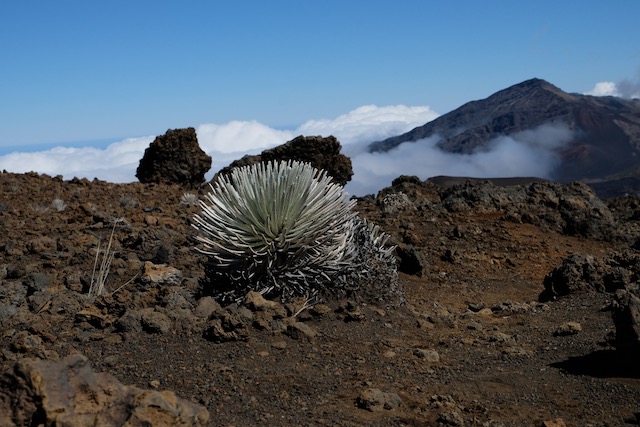 This is a silversword plant, or ʻāhinahina. It's adapted to the extreme sunny/dry/cold/windy conditions at the top of the mountain. They sit there for decades in this spherical shape, then send up a flowering stalk that can grow over six feet tall and then they die!
It turns out you can actually walk around in the crater, so, on Mischa's recommendation, I decided to take a day to wander around in there. This turned into a grueling 12 mile hike.
I started off at the visitor center parking lot, where the Keoneheʻeheʻe (Sliding Sands) Trail begins. This trail descends about 2500ft down to the crater floor. Here is a view of Puʻu o Pele with the trail switchbacking down behind and to the left of it.
It took about two hours to get to this point. The park rangers tell you that it takes about twice as long to go back up as to get down, so this was basically the point of no return for me: either head back to the car soon, or press on to the Halemauʻu Trail. I was feeling pretty good, so I decided to press on!
The crater has some nice quiet trails: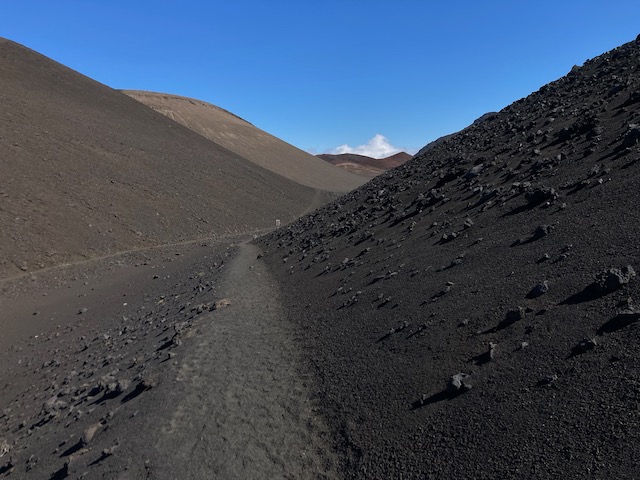 And some pretty interesting colors: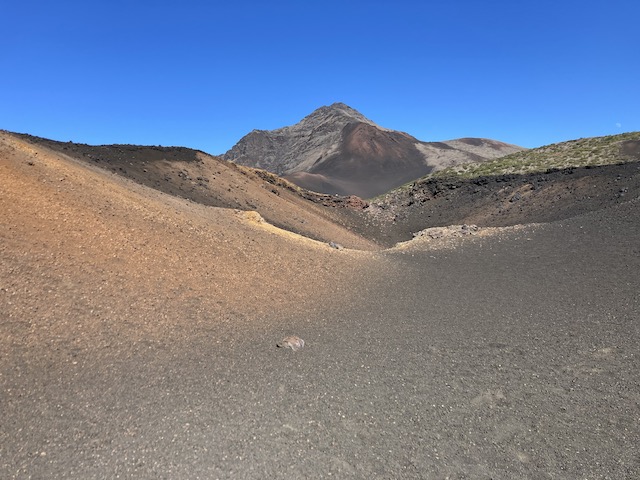 Once you're on the Halemauʻu Trail, you start descending towards the Hōlua cabin/campsite. It gets less cindery and more rocky/shrubby: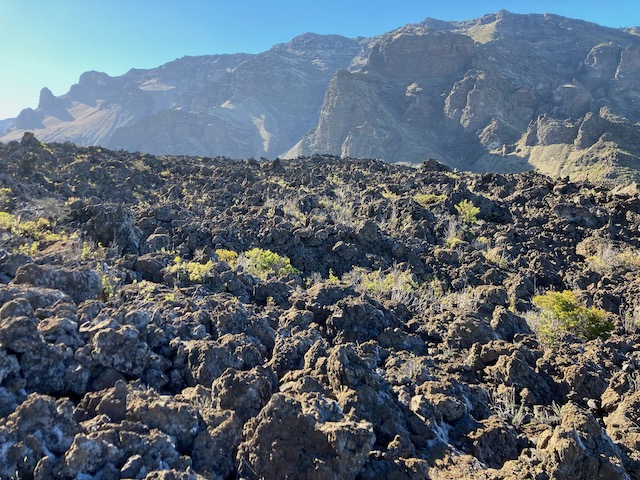 The last portion of the hike, back up to the Halemauʻu trailhead, involves a long series of switchbacks ascending about 1100 feet. Part of this is apparently known as the "Rainbow Bridge", though I didn't see any rainbows and it's not actually a bridge so much as walking over a ridge with sweeping views of the valley you just came down on one side and the Koʻolau Gap on the other (it can get cold from the wind coming up the gap!).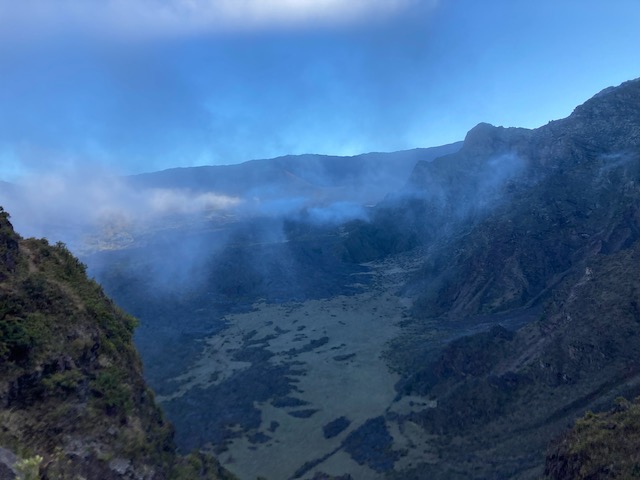 Here is a trail map of the area, from the NPS brochure.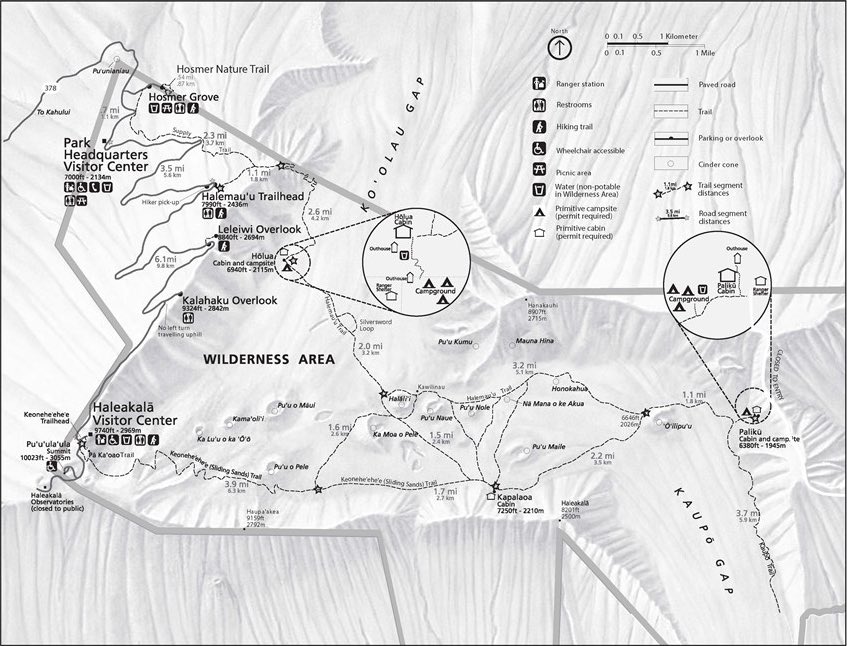 Perhaps the hardest part was getting back to my car, which was back at the visitor center parking lot. Luckily a nice family from Maryland who had missed the sunset because they stopped to take pictures of an incredible rainbow took pity on me and gave me a ride up (thanks Kevin, Ann, and Grace!). Generally speaking if you're doing this hike I would recommend parking your car at the Halemauʻu Trailhead, then hitching a ride up to the top so your car is waiting for you when you're done. Alternatively you can do this route in reverse, then catch a ride down from the top back to here (there's always people parked by the visitor center).
And of course when I say "my car" I mean Leslie's car that she graciously lent me. Thanks Leslie!
P.S. You can also hang on this rail conveniently located at the top of this volcano!