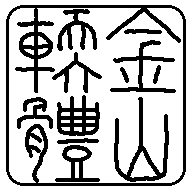 Gold Mountain Software

Phoenix Slides - a fast full-screen slideshow program/image browser. Version 1.4.6 released 2021 November 20.

LargeType2 - a service to show your text HUGE in a floating window on your screen. Universal binary. Version 1.2 released 2021 November 21.


DOC Searcher - look up pronunciations of characters in various Chinese dialects, along with Middle Chinese rime book information.



---
Gold Mountain Software (
Contact
) | blyt.net | last modified 2021 November 20